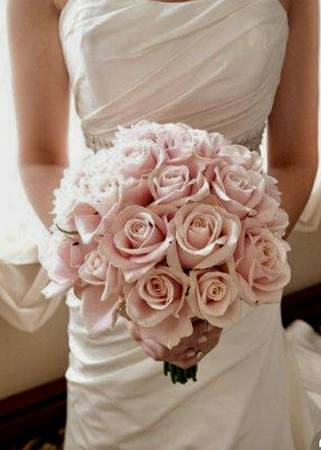 June 9, 2017
Category :
Comments : Comments
Hello Lynn,
Thank you for the wonderful job on our wedding flowers and chair covers! The room looked beautiful, and we received many compliments on how lovely everything looked. Your idea of the purple orchids in tall vases made quite a visual impact. Even the servers kept telling us how great everything looked.
The bride and bridesmaids bouquets were just perfect. I loved them, and so did my bridesmaids! I still have a couple of the bridesmaids' bouquets in vases, although they won't last much longer.
Thanks again for your help and the fantastic job you did!