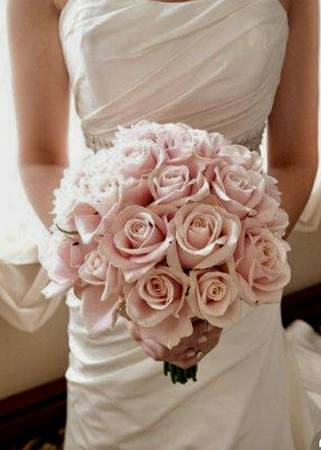 June 9, 2017
Category :
Comments : Comments
Hi Lynn,
We loved the flowers! They were perfect, all the colors we wanted, and with your guidance, they turned out better than I could have imagined.
The bouquets were beautiful and I'm glad you were able to use the fabric sample on my bouquet. My bouquet was impressive, the roses were lovely and it had great color and shape- substantial size too. The bridesmaids' bouquets lookes great with the dresses and complimented mine really well.
Everyone loved the centerpieces- we didn't have any trouble getting guests to take them home. We love burgundy dahlias and these dahlias were exactly what I was hoping for. So glad we came to you!
I'll send you a link when we see some pictures from our photographers. Lovely work!